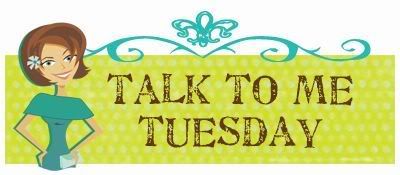 10. My Closet. I've put a lot of time into organizing my closet and I love it! I love how it feels when I walk inside it. It's somewhat decorative with colors like marroon and lime green, it's soo organized it makes me tingle with pride, and it's the perfect size for me. (Pictures taken before Father's Day.)
9. My iron banister. The iron stairs with the iron hall way upstairs is the reason we bought the house. It has so much peronality that I don't have to add much decorating to it. Every time I look up, I smile.
8. My Computer. I do all my hobbies these days on my computer, I have a website Executive Homemaker, I'm addicted to blogging, I love to scrapbook digitally, and I love making gifts, games, and activities for my family and friends on Microsoft Publisher.
7. This family picture. It is our first outdoor family picture taken in Dec 2005. We knew that we wanted to get pregnant again soon and our life would never be the same. It hangs above our fireplace and I smile everytime I see it because I wonder if my life will ever be that simple again.
6. My Family Home Evening wall. I'm not an interior decorator by any stretch of the imagination, but to me this wall has the perfect balance of design and function. (The lighting is really bad, sorry.)
5. My camera. I was on the photojournalism staff in high school and I've always been addicted to pictures. I've lost all my technical knowledge but I still have the passion for photos. Also, my boys are completely crazy the majority of the time to it's so nice to have pictures that capture the beautiful moments we have.
4. My boys bedrooms. For lots of obvious reasons plus: They are completely decorated and finished. I put a lot of love into those rooms and the boys do a great job of keeping them clean. I love how I feel when I'm inside them. I love that they reflect each of their personalities. I love that I was able to give them a room that I always dreamed of but never had myself.
3. My "Boys will be Boys" stair way with professional pictures of the boys that are silly, like the boys in tuxedos sticking out their tongues, the boys bear chested in swim trunks, the boys holding Drake while he was sleeping at 1 month old, etc. It's a wall that I try to keep beautiful but silly – just like our little family.
2. The cross-stitch of the Dallas Temple where Jason and I were married (I don't have a picture). My grandmother made it and it is very dear to me. My love for my husband grows more deeply each year. I feel so blessed that we choose to be married for eternity. I have it in our game room next to these pictures of the boys with a quote above in vinyl lettering that says, "As for me an my house we will serve the Lord."
1. My Bed. I love to take naps and sleep in. It's also my favorite place to read a book and spend with my honey. (he he)
So what are your top-ten favorite things in your house?!? (Make sure you give me a comment when you post yours so I can check it out!)
FYI: Rochelle has posted pictures of her house. She's an amazing decorator and has so many cool tips!