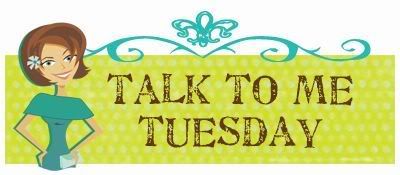 I've been debating on this post for a while now and I've decided to just go for it. 😉 I think it's a completely fun topic and let's be honest Ladies, we all have girl crushes. It's the topic over on Tip Junkie's Talk To Me Tuesday.
Right now, my blog crush is Heather over at Unwrapped. I say right now because once I get to "know" the person better my silly crush turns into respect and admiration. From what I can tell, she doesn't read my blog so I can gush about her all I want. 😉
I've been excited to tell you that last week Heather commented on TipJunkie for the first time! Yeah for me! Does it make your day when a blogger you read daily makes a comment on your blog?
Heather is completely fabulous! She's obviously spiritual, she was just called to the Historian for the General Young Men's Presidency in my church.
She's crafty and talented.
She's a Mom-prenuer! She has a thriving photography business. I love it when women take control and turn their passions into a business. (I was a photographer for the year book all 4 years in HS.)
She's a caring mom and does some fun things with her kids. (I didn't feel good about posting pictures of her kids on my blog.)
She has some great gal-pals that she hangs out with often. Usually doing a girls craft night.

But most importantly she can let loose and be real. I love it when women don't feel like they have to only show their good side.
I hope y'all flood Heather's blog with great comments and get to know her. Be sure you add her to your bloglines feed. FYI: She has 41 subscribers. I'm not the only one who thinks she's fantastic.
Truth time! I came out of the closet, it's your turn. Who's your blog crush?